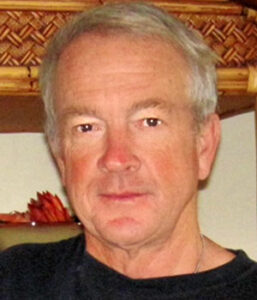 By Joe Arbuckle, MG, USA (Ret)
STARRS Vice Chairman of the Board
STARRS has initiated a "Military Meritocracy Campaign" with the goal of educating why all aspects of diversity, equity, and inclusion (DEI) from the Department of Defense (DoD) should be eliminated through legislative action.
The concept of having such a campaign has been well received by Congressional members and staffs we work with.
We are in the process of organizing this campaign and collaborating with other organizations and individuals. The campaign will follow our normal three avenues of approach: congressional, legal, and public education/media.
For generations, our military was a "colorblind" meritocracy, which simply defined means selection and advancement based solely on merit and ability. Service Members were judged not by the color of their skin but by their character, duty performance, and potential.
Meritocracy, coupled with equal opportunity, created conditions for all to advance and excel, and stimulated healthy competition, thereby raising standards.
Historically our military has been one of, if not the most, diverse and inclusive institutions in the U.S.
DEI is the antithesis of meritocracy. DEI's application is dividing, not uniting, our society and military.
DEI's principles derive from critical race theory which is rooted in cultural Marxism where people are grouped into identity classes (typically by race), labeled as "oppressed" or "oppressors", and pitted against each other.
Under DEI, some people are selected for career enhancing opportunities and advancement based on preferences given to identity groups such as race, gender, ethnic background, and sexual orientation.
For example, DoD twice admitted to using race in service academy admissions in its 2022 amicus brief in the pending Supreme Court college admissions cases.
The "One Team, One Fight" battle motto describes a meritocracy-based military characterized by:
a common mission and purpose;
unqualified loyalty to the team and not to an individual's identity group;
total trust and confidence in each other for their very lives from the foxhole to the highest level;
teamwork/camaraderie resulting in the unit cohesion essential for warfighting readiness.
Meritocracy is essential for winning. In professional sports where the mission is to win games, the best players are fielded to win, no matter their skin color.
If meritocracy is used in sports where the consequence of losing a game is minor, why is it not essential in the military where the worst case consequences of losing a major war are unimaginable losses of life, destruction, and perhaps our nation?
Meritocracy wins games
and it wins wars
—
This article is from the April 2023 STARRS SITREP Newsletter
---