Many of STARRS' Board of Directors members, at one point, took an oath to support and defend the US Constitution against its enemies, both foreign and domestic.  For STARRS, both in concept and in practice, that oath has no expiration date.
Chairman of the Board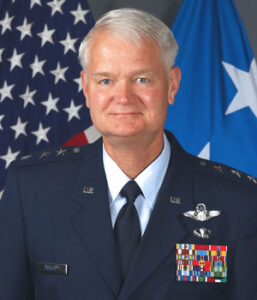 Lt Gen Rod Bishop, USAF (Ret.) is the founder of STARRS and served on active duty for 34 years as an aircraft commander, instructor pilot, and flight examiner. He commanded airmen at every operational level, including two squadrons, an operations group, an airlift wing, and a numbered air force. General Bishop's last assignment was as Commander, 3rd Air Force, United States Air Forces in Europe at Ramstein Airbase in Germany, where he oversaw all American air and space activities in 93 countries in Europe and Africa. Read Full Bio
Vice Chairman of the Board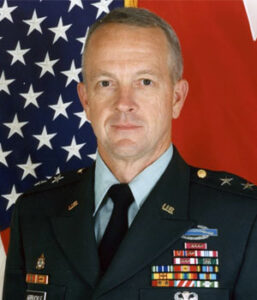 MG Joe Arbuckle, USA (Ret.) first enlisted in the Army in 1968, and was later commissioned in the Ordnance Corps upon graduating from Officer Candidate School in 1970. Having volunteered for duty as an Infantry Officer, he served a year in Vietnam as an Advisory Team Detachment Commander and as an Assistant District Senior Advisor. He has commanded troops at multiple levels, including as Commanding General of the Joint Ground Task Force, which included an Army and Marine Brigade, as well as Commanding General of Industrial Operations Command (IOC), which was later redesignated the US Army Operations Support Command. General Arbuckle retired after 30 years of dedicated service. Read Full Bio
President and CEO of STARRS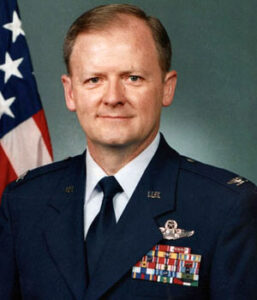 Dr. Ron Scott, PhD, Col, USAF (Ret.) is a 1973 graduate of the United States Air Force Academy. He has over 30 years of leadership experience in the Air Force, including command at all levels from flight to wing, senior policy positions at a major command and at the Pentagon, combat as a command pilot with flight time in the OV-10, F-4E, and C-130E/H, and overseas assignments in Europe, Asia, and Southwest Asia. Ron has a master's in psychology from the University of Northern Colorado and a PhD from Arizona State University. He is also Vice President and Director of Operations at the American Constitution Foundation. Read Full Bio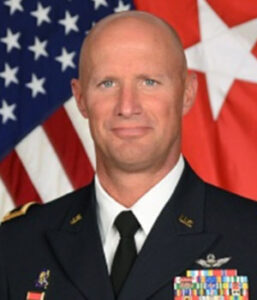 BG Christopher J. Petty, USA (Ret.) is a 1987 graduate of the United States Military Academy (West Point) and has degrees from Colorado State University and US Army War College. He was a UH-60 instructor pilot with over 2,500 flight hours between the UH-60 and UH-1. General Petty commanded troops in combat at various levels, and his Army career culminated with assignments commanding the NATO Headquarters in Bosnia, and as Deputy Director of Operations, Special Actions, at United States Northern Command (USNORTHCOM). He is founder of BattleDigest (Battledigest.com). Read Full Bio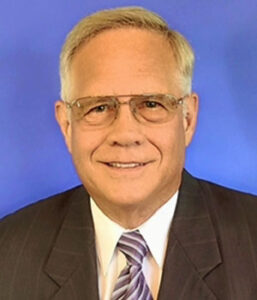 Col John Brockman, USAF (Ret.) is a 1974 graduate of the United States Air Force Academy. During his 27-year active-duty career, John flew over 4,000 hours as an aircraft commander, instructor pilot, and commander of a C-5 squadron, and served in Operations Desert Shield/Storm. He has a Master of Science degree in Systems Management from the University of Southern California and a master's degree in National Security Studies from the Naval War College. John founded and ran two start-up companies – one developing cutting edge technology, and the other a landscaping business with his daughter.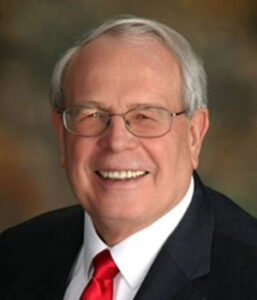 Col Sam Thiessen, USA (Ret.) is a 1973 graduate of the United States Military Academy (West Point) and is STARRS' Vice President of Public Outreach. He is actively involved in the Association of the United States Army (AUSA) and served as Seventh Region President from 2014 to 2020. He is currently CEO at Ag Bio-Power, LC, and is a part-time analyst with the Northrup Grumman Corporation.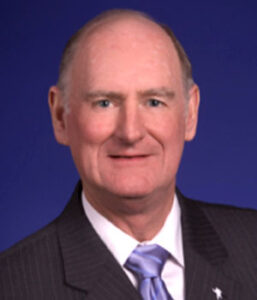 Maj Ron Olds, USAF (Ret.) is a 1969 graduate of the United States Air Force Academy and one of STARRS' founders. After graduation, Ron flew F-4s in the Pacific theater and combat missions over North and South Vietnam. He then served 15 years as an Air Force Academy Liaison Officer and retired from the Air Force Reserves in 1992 after 23 years of service. After over 37 years in a variety of engineering and management jobs, Ron retired in 2012 as Vice President of Sales and Zone Director for North & South America for Michelin Aircraft Tire Company located in Greenville, SC.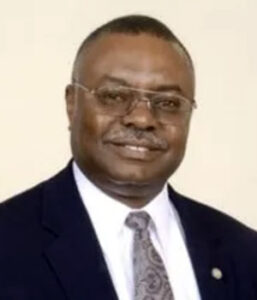 CMSgt Kenneth Battle, USAF (Ret.) served more than 33 years on active duty and in the Air Force Reserves. Chief Battle's distinguished military career culminated as the Maintenance Operations Superintendent for the 315th Airlift Wing's Maintenance Group. He founded the nonprofit Communities for Liberty, and is currently the Chairman of the Advisory Board for the Economic Continuity Alliance, which provides supportive services to African American start-ups and seeks to strengthen existing black-owned businesses in the tri-county area surrounding Charleston, SC.