Many of STARRS' Officers, at one point, took an oath to support and defend the US Constitution against its enemies, both foreign and domestic.  For STARRS, both in concept and in practice, that oath has no expiration date.
President and CEO of STARRS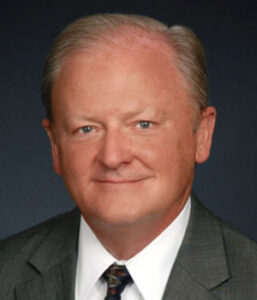 Dr. Ron Scott, PhD, Col, USAF (Ret.) is a 1973 graduate of the United States Air Force Academy. He has over 30 years of leadership experience in the Air Force, including command at all levels from flight to wing, senior policy positions at a major command and at the Pentagon, combat as a command pilot with flight time in the OV-10, F-4E, and C-130E/H, and overseas assignments in Europe, Asia, and Southwest Asia. Ron has a master's in psychology from the University of Northern Colorado and a PhD from Arizona State University. He is also Vice President and Director of Operations at the American Constitution Foundation. Read Full Bio
Vice President for Finance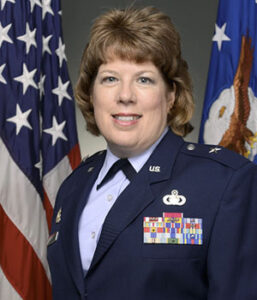 BG Tracey Siems, USAF (Ret) is a 1988 graduate of the United States Air Force Academy. She is a financial management officer with experience at the squadron, wing, major command and headquarters levels while serving on active duty, the Air National Guard and Air Force Reserve. The last position she held was as the Mobilization Assistant to the Deputy Assistant Secretary of the Air Force for Budget, Arlington, Virginia. She provided direction and guidance on policies, programs and plans encompassing Air Force-wide financial management innovation and transformation activities. In her civilian career, Brig. Gen. Siems is a Senior Information Technology Security Manager at a private insurance company. She also holds professional designations as a Certified Purchasing Manager, Project Management Professional, and a Chartered Financial Consultant. She also earned the Defense Department's Financial Management Certification Level 3.
Vice President for Administration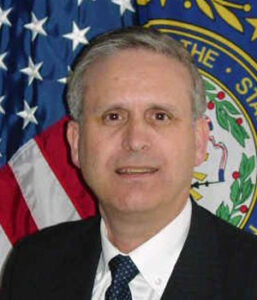 Lt Col Steve Wallingford, USAF (Ret) is a 1974 graduate of the USAF Academy (USAFA) with a degree in Aeronautical Engineering and Mathematics. Upon graduation, he attended graduate studies at Purdue University. Later in his career, he returned to USAFA as an Instructor/Asst Professor of Aeronautics. During his flying career, Steve flew KC-135A, E-3 AWACS, NATO AWACS, T-41C/D, T-38A, and T-37B aircraft. He flew KC-135As in the Strategic Air Command as part of the nuclear alert force. After his flying career, he served at HQ USAFE at Ramstein AB, Germany. His final assignment was to the NATO political headquarters in Brussels, Belgium where he served as the US Board Member on several NATO Standardization Agency service boards. After active duty, Steve joined the USAF team at Hanscom AFB team as an imbedded contractor and government civilian culminating as the lead government engineer for both the NATO AWACS Program and the Royal Saudi Air Force AWACS Modernization Program He completed Air War College, an MS in Aeronautics and Astronautics from Purdue University, an MBA from Rensselaer Polytechnic Institute, and a Masters Certificate in Project Management from Villanova.
Vice President for Education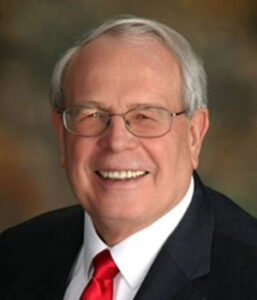 Col Sam Thiessen, USA (Ret.) is a 1973 graduate of the United States Military Academy (West Point). He is actively involved in the Association of the United States Army (AUSA) and served as Seventh Region President from 2014 to 2020. He is currently CEO at Ag Bio-Power, LC, and is a part-time analyst with the Northrup Grumman Corporation.
Vice President for Digital Media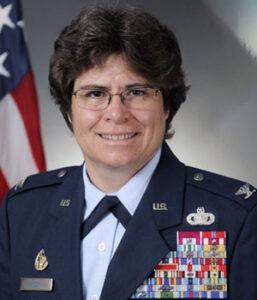 Col Tracey Meck, USAF (ret) is a 1987 graduate of the United States Air Force Academy. Upon graduation, she was assigned to the Security Forces career field and held numerous positions at the unit and higher headquarters level to include two Security Forces Squadron commands and Air Staff positions. She served as the Provost Marshal for JTF SHINING HOPE and JTF ATLAS RESPONSE. In 2005, she deployed to Bagram Air Field, Afghanistan, where she served as Deputy Commander, 455th Expeditionary Mission Support Group in support of Operation ENDURING FREEDOM for four months. From Apr 06 to Apr 07 she served as the Commander of Provincial Reconstruction Team Gardez where she was responsible for improving province and district-level governance capacity, security forces effectiveness, and selecting and conducting reconstruction projects throughout Paktya and Logar provinces in Afghanistan. In 2011, she served as the the Chief of Staff for the Iraqi Training and Advising Mission, Ministry of Interior. As the US military transitioned out of Iraq, she forward deployed to Djibouti in the Horn of Africa where she served a six month tour as the Chief Staff Officer for a Joint Task Force. She received her career field's highest award, the Air Force Billy Jack Carter Award for the year 2000. This awarded is given to the person who made the most significant contribution to protecting Air Force personnel and resources during the award period. She has a master's degree in organizational management from the University of Phoenix.
Executive Vice President, General Counsel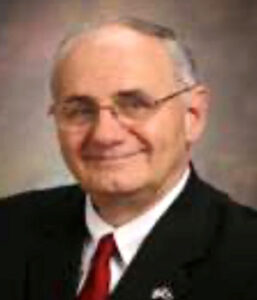 Michael T. Rose is a 1969 graduate of the United States Air Force Academy and serves as STARRS' Executive Vice President and General Counsel. Mike has a Juris Doctor degree from the New York University School of Law, where he was an Editor of the Law Review, and an M.B.A. from Harvard Business School.  He has the highest professional rating of "AV" and is on the Bar Register of Preeminent Lawyers from Martindale-Hubbell. Mike was an associate attorney at a major law firm and has founded and been President of various entrepreneurial companies. Mike was the winner and plaintiff of a landmark US Supreme Court decision about the Freedom of Information Act (FOIA). He served four terms as a Republican State Senator in South Carolina, and has lectured at various universities, colleges, professional organizations, and television programs, including on CBS "60 Minutes."
Head of Chairman's Group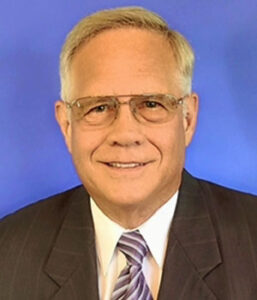 Col John Brockman, USAF (Ret.) is a 1974 graduate of the United States Air Force Academy. During his 27-year active-duty career, John flew over 4,000 hours as an aircraft commander, instructor pilot, and commander of a C-5 squadron, and served in Operations Desert Shield/Storm. He has a Master of Science degree in Systems Management from the University of Southern California and a master's degree in National Security Studies from the Naval War College. John founded and ran two start-up companies – one developing cutting edge technology, and the other a landscaping business with his daughter.