STARRS leadership recommends everyone watch this video because it is the best analysis we have seen to date about the BLM indoctrination video USAFA appointees were required to watch prior to reporting for Basic Cadet Training.
Please take a short 11 minutes to watch.
---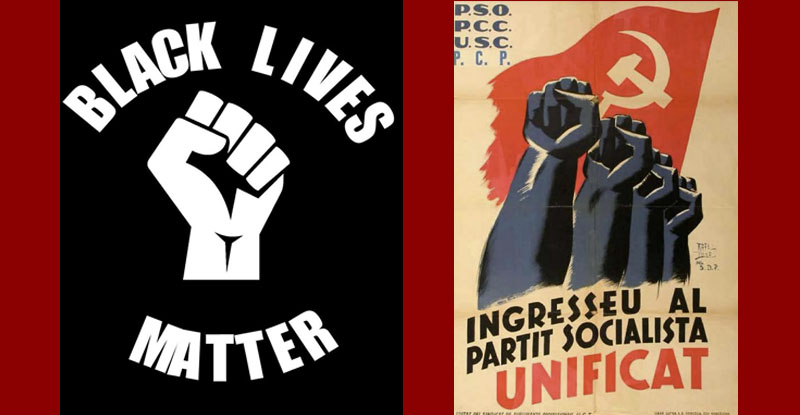 BLM clenched-fist symbol has little-known communist history, critics say (Fox News, 15 April 21)
The symbol of a clenched, raised fist is ascendant among Black Lives Matter protesters, Antifa rioters and other political left-wingers.
But critics of the symbol note its origin and long use with communist movements – a history so fraught that, until recently, many left-wing protesters hesitated to use the iconic image.
"It is a symbol used by movements that establish oppressive systems, as every system established along Marxist lines has been," Murray Bessette, a former professor of government at Morehead State University and now with the Victims of Communism Memorial Foundation, told Fox News.
"The raised fist is primarily used by organizations and movements that are heavily influenced by Marxism broadly understood," Bessette explained. . . . (read more)