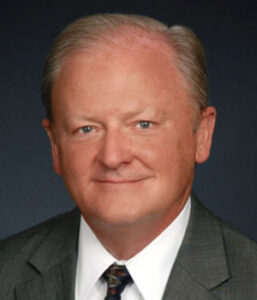 By Dr. Ronald J. Scott, Jr., Colonel, USAF, Retired, USAFA '73
STARRS President and CEO
For a volunteer organization that is focused on educating about the ideals and principles of a Constitutional Republic, a sense of duty can be very inspirational and motivating. STARRS is hard at work in support of this mission. Let me share some highlights since our last newsletter.
Our Board Chair, Lt Gen Rod Bishop, USAF (Ret), served by invitation on theHeritage Foundation's "National Independent Panel on Military Service and Readiness."
Florida Congressman Mike Waltz chaired the panel that included:
Mr. Mike Berry, VP of External Affairs, Dir of Military Affairs & Sr Counsel at First Liberty;
Ms. Rebeccah L. Heinrichs, Senior Fellow, Hudson Institute;
Mr. Jeremy Hunt, West Point graduate and former Army captain;
Colonel Earl G. Matthews, USA (Ret), former acting General Counsel, Department of the Army;
LTG H.R. McMaster, USA (Ret), former National Security Advisor, Senior Fellow, the Hoover Institute; and
Ms. Morgan Ortagus, an American television commentator, financial analyst and political advisor who served as spokesperson for the U.S. Department of State.
Deliberations are complete and the panel's final report was announced during a Heritage panel discussion on March 30. I encourage you to read the article and watch the discussion at the bottom of the page.
STARRS remains engaged with several members of Congress and their staffs in educating about remedies for those adversely affected by the vaccine mandate.
Although the Secretary of Defense directed that documentation of adverse actions (such as letters of reprimand) stemming SOLEY from refusal to take the vaccine IF they requested accommodations be removed from personnel records, leadership remains reluctant to make those adversely affected "whole."
We have enjoyed some success in securing invitations for reinstatement for cadets discharged at the Coast Guard Academy, commissioning for Air Force Academy class of 2022 graduates, and allowing those discharged to apply to re-enter the service.
However, there is more work to be done, such as granting and back-dating missed promotions with backpay, backpay and time-in-service/grade adjustments for those discharged, automatic increases in discharge characterization to honorable, etc.
Additionally, all these corrections need to be extended to those who did not take the vaccine because they rightly believed it was an illegal order and were concerned the vaccines could be harmful to their health and ability to continue serving.
Judicial Watch joined forces with STARRS and sued the DoD to produce documents requested by STARRS through the Freedom of Information Act. One of these two requests was more than two years old.
The Air Force Academy partially responded with three heavily redacted documents.
More detail is available in Judicial Watch's press release here: Judicial Watch: Records Show Air Force Academy Focus on Anti-American Critical Race Theory Training of Cadets – Academy Head Ties Cadets to Racism and Social Injustice.
STARRS issued a press release on March 24: Judicial Watch Sues Department of Defense on Behalf of STARRS.
The bottom line, there was no evidence of racism, let alone systemic racism, a claim that led to the assessment on July 8, 2020.
STARRS sent open letters to the
No responses have been received.
We also launched two initiatives. The first is the STARRS Vaccine Education Task Force to encourage Privacy Act requests to discover incorrect statements in government records about failure to take the COVID vaccine.
The second is a Meritocracy Campaign, currently envisioned and led by our Board Vice Chair, MG Joe Arbuckle, USA (Ret).
While STARRS has concentrated significant efforts to educate the public and Congress on the dangers of Marxist-inspired critical race theory and its application through diversity, equity, and inclusion advocates/enforcers, it is now time to shift the narrative to the history and potential of meritocracy that made America the most free and prosperous nation in history.
As you may have noticed, our website is rich in information and analysis. Our new webmaster, Cindy Kwitchoff, brings tremendous experience and analytical skills to our effort.
She set up new social media accounts (@STARRSmission) with Twitter, Truth Social, Gab, and GETTR, with others to come. This is a critical element in our mission to educate Americans in order to preserve our Constitutional Republic.
In closing, our mission is critical to the preservation of our Constitutional Republic.
Our impact will be even greater as more Americans join with us in our mission. Please spread the word and encourage others to join us as well. JOIN MAILING LIST
Our capacity and reach also depends on financial resources. Please donate and encourage others to donate as well. Together we can preserve America.
—
This article is from the April 2023 STARRS SITREP Newsletter